VINTAGE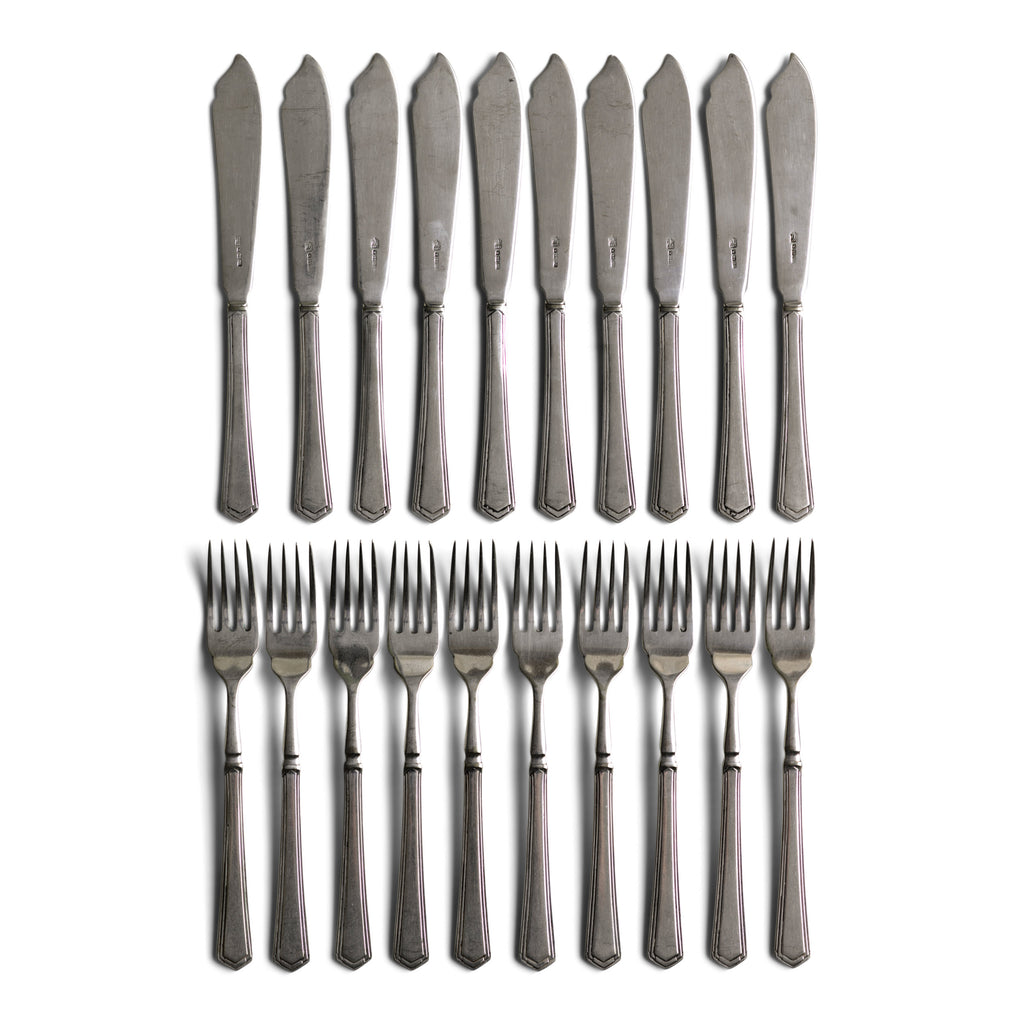 Set 20 Art Deco Fish Knives & Fish Forks
Set of twenty vintage Art Deco hotel ware silver-plated fish knives and fish forks
These well designed fish knives and fish forks have silver plated blades and silver-plated handles, and their flared handles end with a classic 1930s Art Deco motif. They have a good weight and are just the ticket for eating whole fish, as their knife blades are shaped to make filleting flesh from bones very easy.
Dating from the 1930s, they were made in Sheffield England, which was then the heart of the world's flatware industry. Our vintage silver-plated EPNS (electro-plated nickel silver) fish forks and knives are both good-looking and functional, and their renewed popularity make them a cool addition on today's table.
Country of origin: UK
Date of manufacture: c.1930
Material: EPNS (electro-plated nickel silver)
Condition: good, with some very slight wear to the forks.
What do we mean by vintage flatware?
Is this a gift?
Our very handsome gift box will turn your generosity into something extra-special, click here.