NEW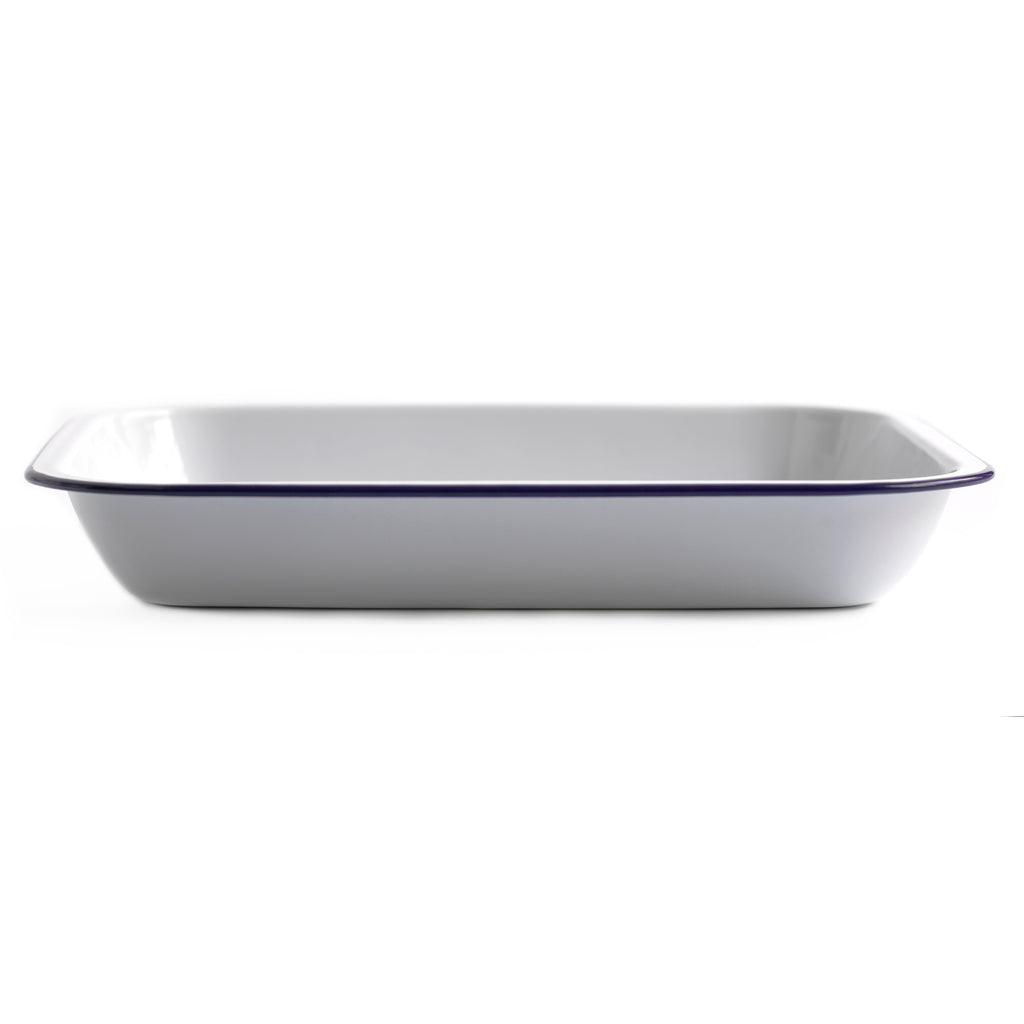 Enamel Baking Pans
Every kitchen should own a family-sized, oven-proof enamel baking pan, for it can also be used for roasting and braising. It's a good all-rounder, and perfect for a lasagne, cauliflower cheese, shepherd's pie, roast vegetables, oven-baked frittata, you name it. Lightweight, unbreakable and oven friendly, our white enamel bake pans have excellent heat conduction properties. Their classic lines and utility looks are timeless –  which makes them perfect for oven-to-table use. Nifty on a picnic too.
White enamel with blue rim
Please make your choice in the box below.
28cm: Length 28cm Width 23cm Depth 4.5cm
31cm: Length 31cm Width 25cm Depth 4.5cm
37cm: Length 37cm Width 30cm Depth 5cm