NEW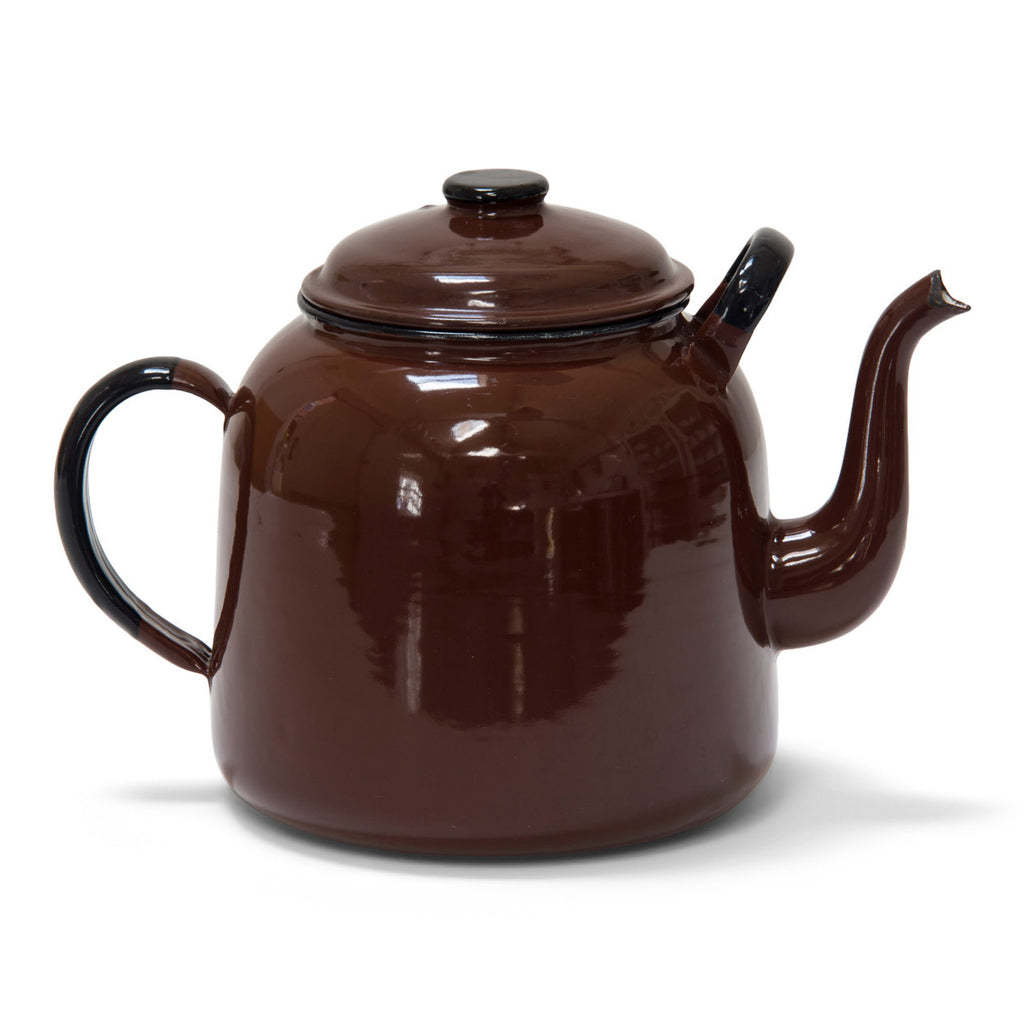 Extra Large Enamel Teapot
A handsome large brown enamel teapot, capable of delivering around 16 cups of tea.
History of enamel in the home
Up until the late 19th century your everyday teapot was either ceramic or tin. Although the enamelling process had been invented hundreds of years before, it took the Industrial Revolution to drive forward the quality of vitreous enamelling and its application to everyday household objects; and by the dawn of the 20th Century enamelled kitchen equipment, pans, vessels, kettles and teapots had become commonplace. Enamel teapots became a 1920s alternative to their much heavier ceramic cousins, and the first half of the twentieth century saw their heyday, when enamel kitchenware became all-the-rage. Apart from being much lighter in weight and therefore far easier to use, they survived the rigours of a busy kitchen - for they didn't shatter when dropped. They also made a damn fine brew.
Year of manufacture: c.1960
Origin: Poland 
Material: enamelware
Diameter 22cm Diameter from handle to spout 32.5cm Height 23cm 
Condition: clean inside with slight nick to spout