VINTAGE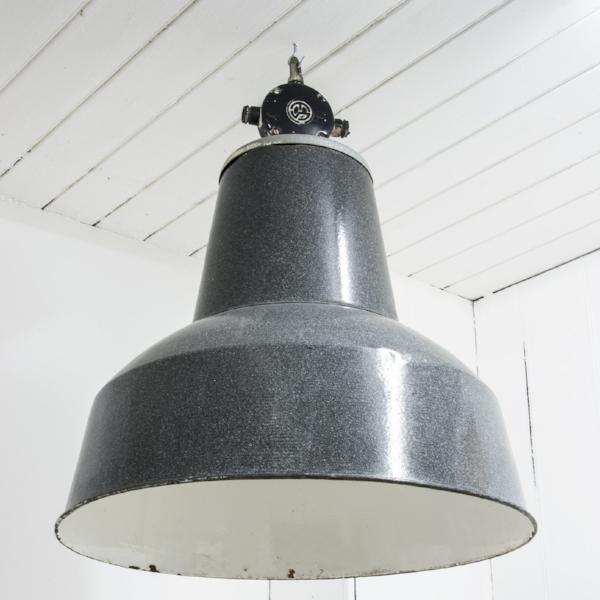 Huge Factory Light
A super-large industrial enamel factory light with a speckled grey enamel exterior and a white enamel reflective interior.
This item requires rewiring.
Country of origin: Belgium
Date of manufacture: c.1960
Dimensions: Height 78cm, Width 60cm
Condition: in good condition for its age, with some slight knocks to the enamel.
                                _____________________________________
Price does NOT include delivery.
Delivery/collection must be purchased/organised separate to product purchase.
Please contact us to request a delivery estimate, if required.