NEW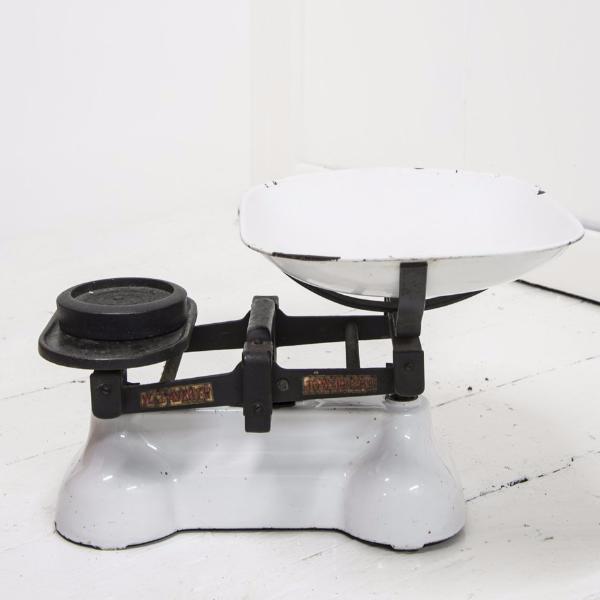 Shop scales
A good set of large white enamelled cast iron shop scales with makers original label: Avery.
Country of origin: UK
Date of manufacture: 1900 - 1930
Dimensions: Length 38cm, Length of weighing pan 43cm
Condition: good condition for its age, with some very small nicks to the enamel and to the edge of the weighing pan. See picture. 
                                _____________________________________
Price does NOT include delivery.
Delivery/collection must be purchased/organised separate to product purchase.
Please contact us to request a delivery estimate, if required.