VINTAGE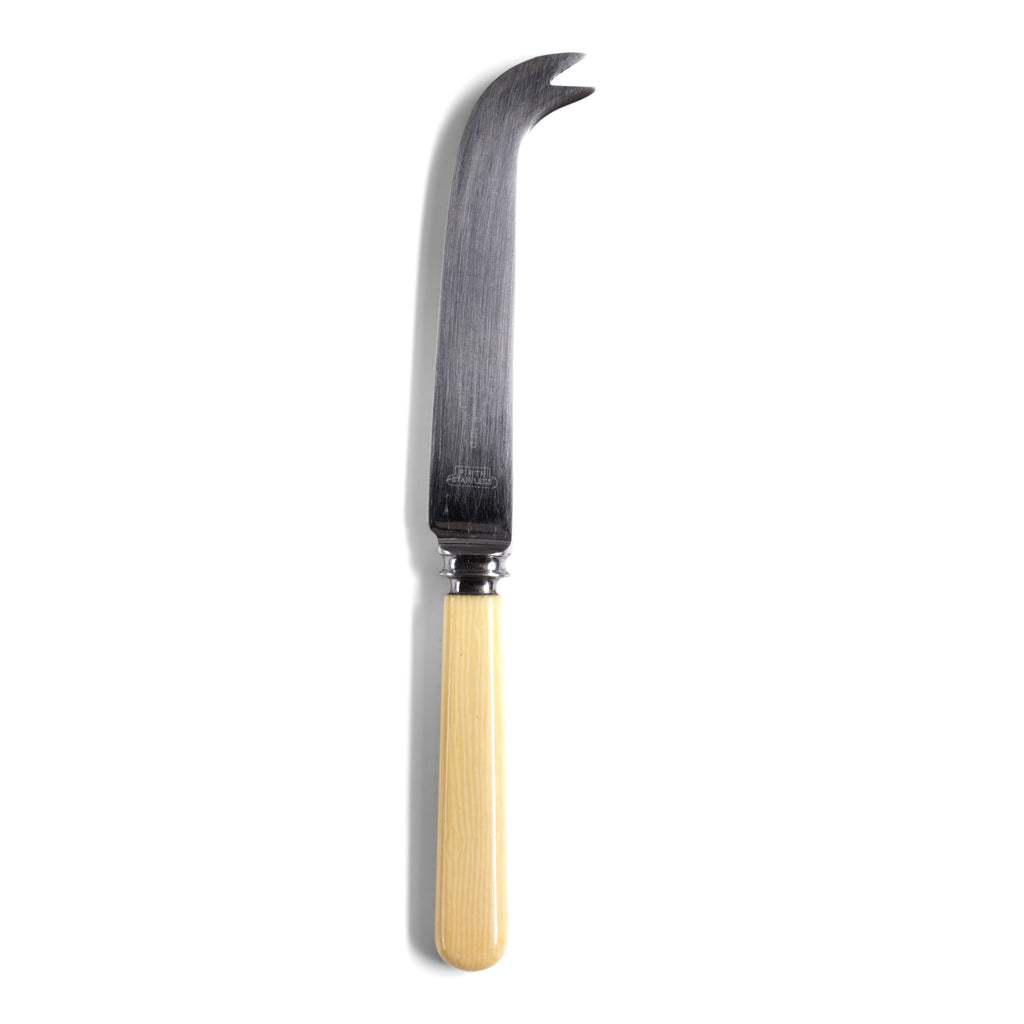 Cheese Knife
Vintage Cheese Knife
A cheeseboard is lost without a good cheese knife. Our vintage 'bone-handled' cheese knife has an ivorine handle fashioned from xylonite, and a high-polished stainless steel blade. This elegant style of flatware was made from 1920 through to the 1950s in Sheffield England, which was then the heart of the world's cutlery industry.
Length: 19cm
Country of origin: England
Year of manufacture: 1930 - 1950
Material: stainless steel and xylonite
Condition: some fine scratching on the blade. The one you receive may not be exactly the same as the one pictured, yet it will be very similar.