VINTAGE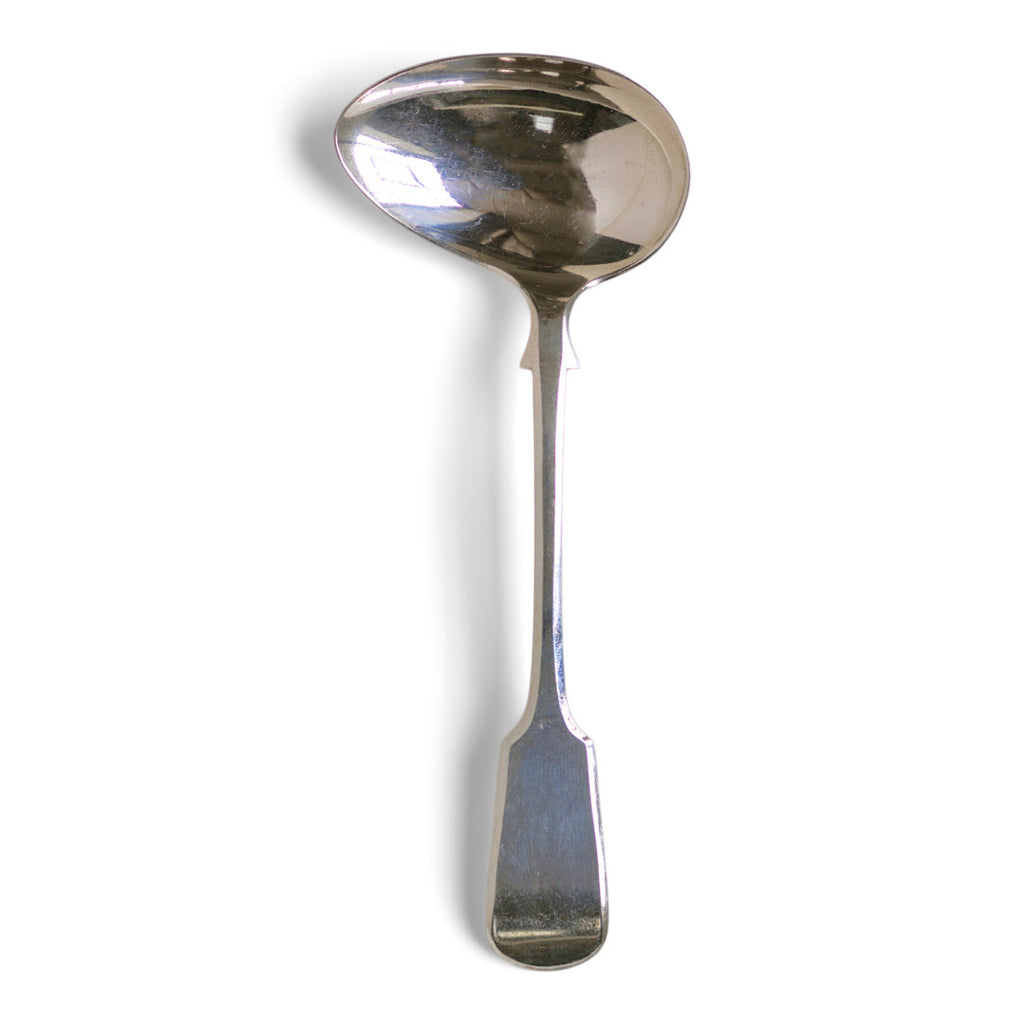 Sauce Ladle
A vintage silver plated sauce ladle with fiddle handle
This well-proportioned and beautifully designed ladle has an elegant oval-shaped bowl designed to assist in accurate pouring of sauces and gravy. Our vintage silver-plated EPNS (electro-plated nickel silver) ladles are both good-looking and functional, and their renewed popularity make them a cool addition on today's table. 
Length 20cm
Country of origin: UK
Date of manufacture: c.1950 
Material: EPNS (electro-plated nickel silver) steel
Condition: good, with some fine scratching that reflects its days in hotel service
What do we mean by vintage flatware?
Is this a gift?
Our very handsome gift box will turn your generosity into something extra-special, click here.